---
Hi, I'm Max, a 14-year-old video game developer and maker. In this portfolio, you can find a sample of video games I've developed, some of my accomplishments, a list of my skills, and AI that will take over the world (not really, or at least not yet!).
---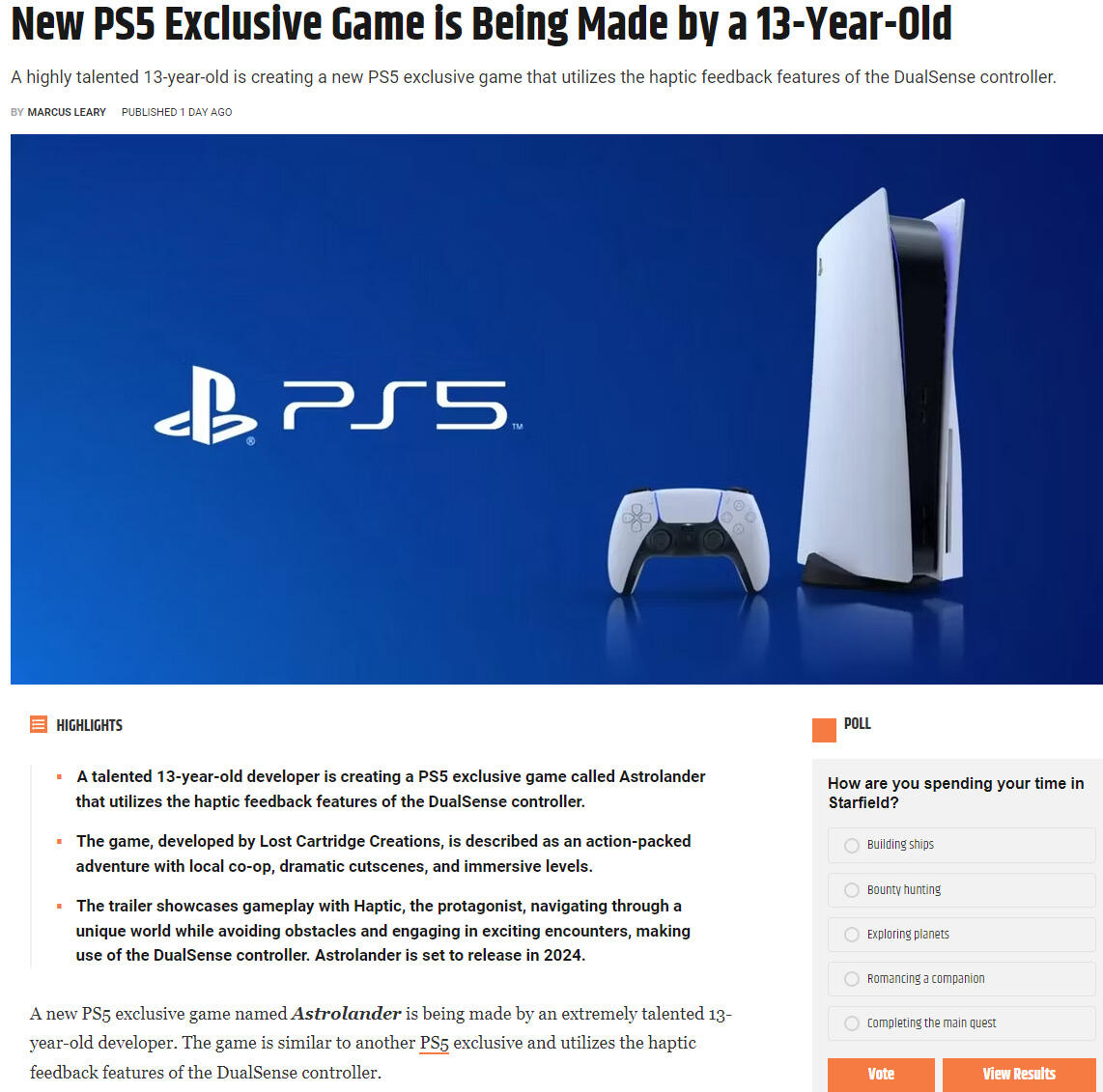 Museum of Pop Culture (MoPOP): 2023
The "legacy" version of Astrolander is currently featured at the Museum of Pop Culture MoPOP Indie Game Revolution exhibit in Seattle. MoPOP was founded by Paul Allen and is the world's largest museum dedicated to contemporary pop culture.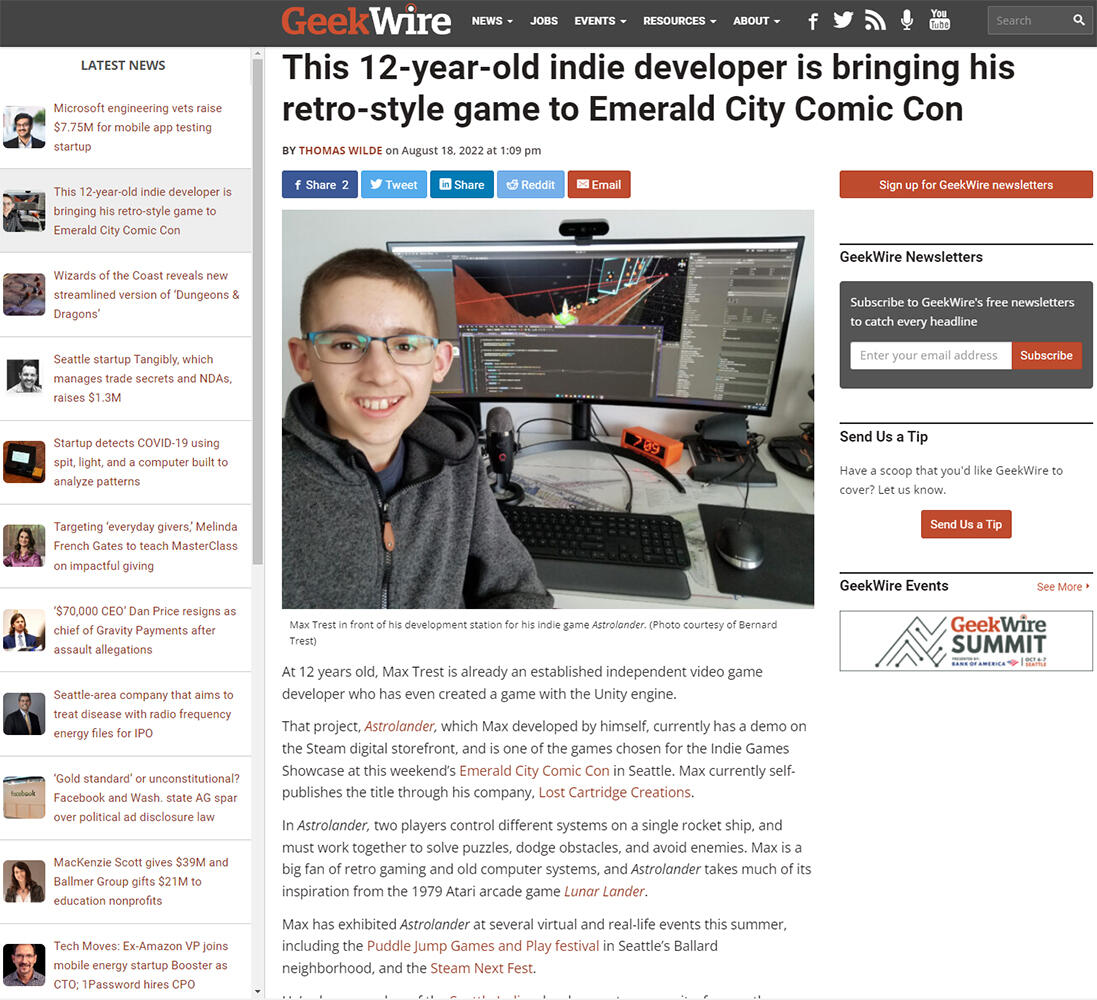 GeekWire Article: 2022
GeekWire published a story about Astrolander and Lost Cartridge Creations. You can read the full article here.
Emerald City Comic Con, Seattle Indies Expo, & Other Events: 2022-2023
Selected to present Astrolander at various events including at Emerald City Comic Con (ECCC), Seattle Indies Expo (SIX), GeekGirlCon, Pocket Gamer Connects, Washington State Summer Con, and at the Puddle Jump Games and Play Festival. ECCC is one of North America's largest fan conventions with nearly 100,000 attendees. SIX is the Pacific Northwest festival that celebrates innovative indie games made in the region.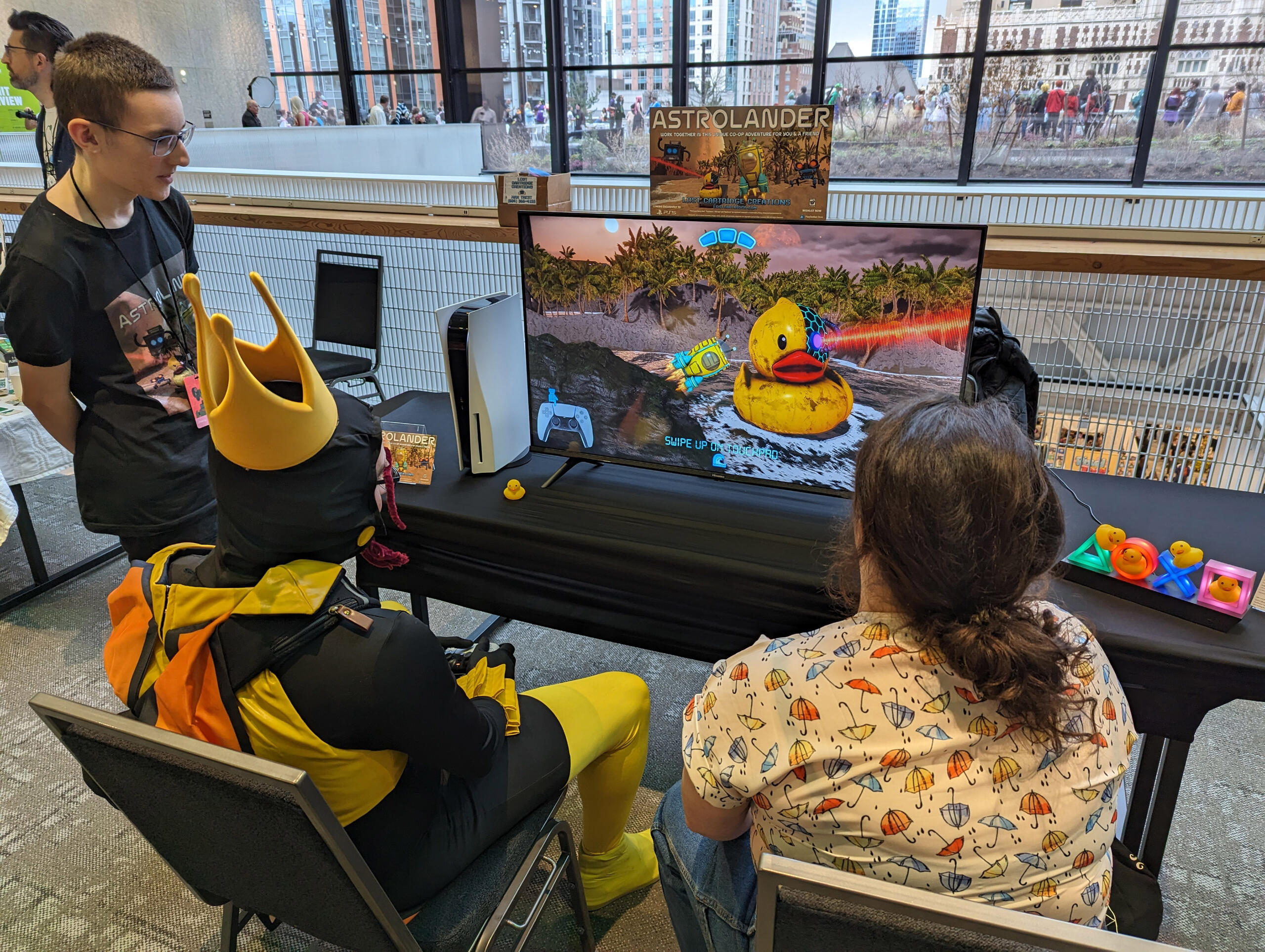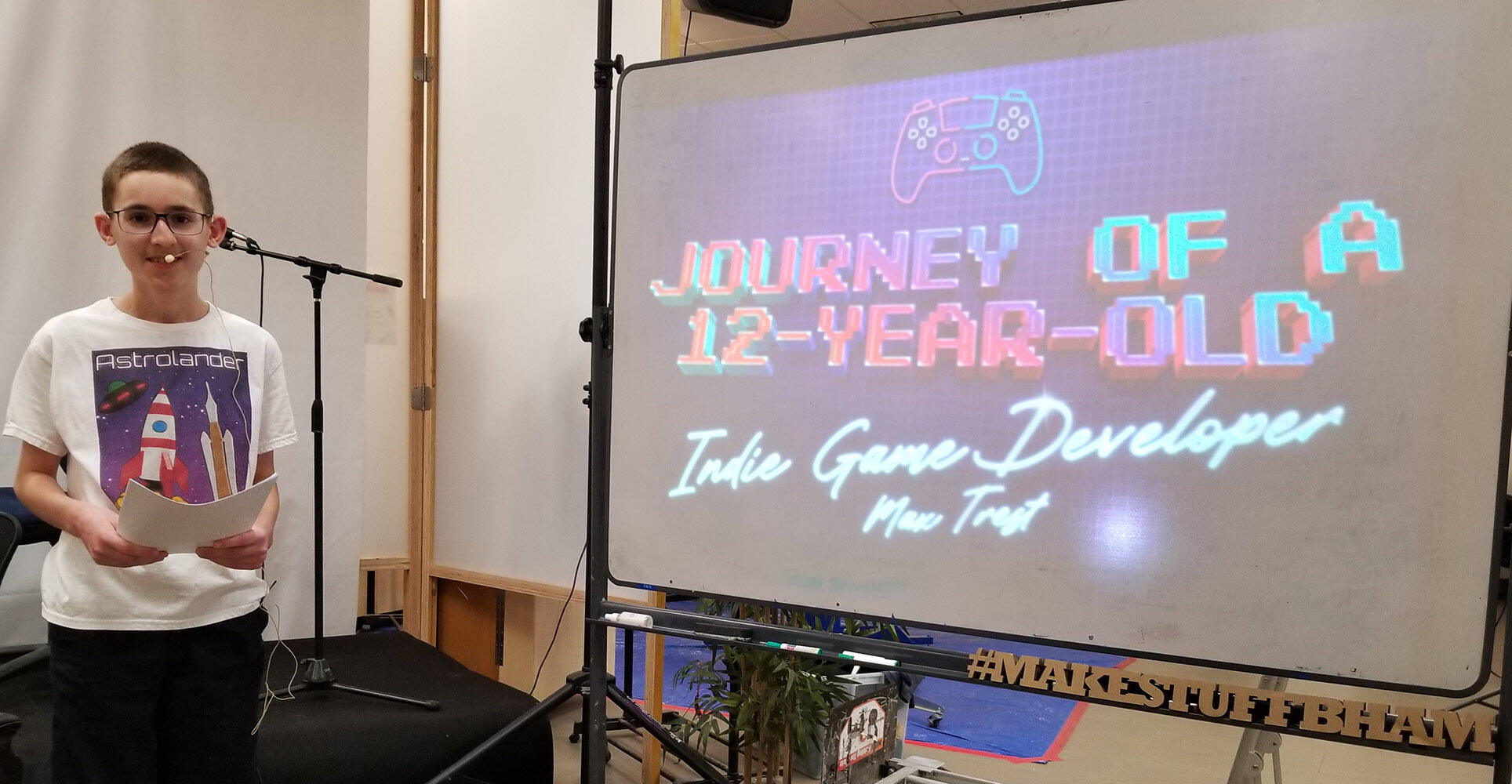 Journey of a 12-year-old Indie Game Developer Talk: 2022
Created and gave this talk at a Maker Faire and available to give this talk at other events. The talk focused on my game development journey which included coding in Scratch when I was younger, all the way to being in talks with Sony to bring Astrolander to the Playstation 5™. I explain how and why I got into the game development business, which draws on my obsession with retro computers and retro game systems. I also discuss my perspective on the current state of the industry, and, for those looking to become a game developer, I highlight resources they can use to start their own game development journey.
Mission to Mars Competition: 2022
Participated in The Mars Society (TMS) university level competition hosted by Dr. Robert Zubrin, TMS President, and James Burk, the Executive Director. I was one of our team leads. We won the Engineering category after submitting a detailed 31-page proposal for a mission to Mars and our team presented at TMS Convention. I used Blender to visualize our habitat and created an interactive simulation using Unreal Engine.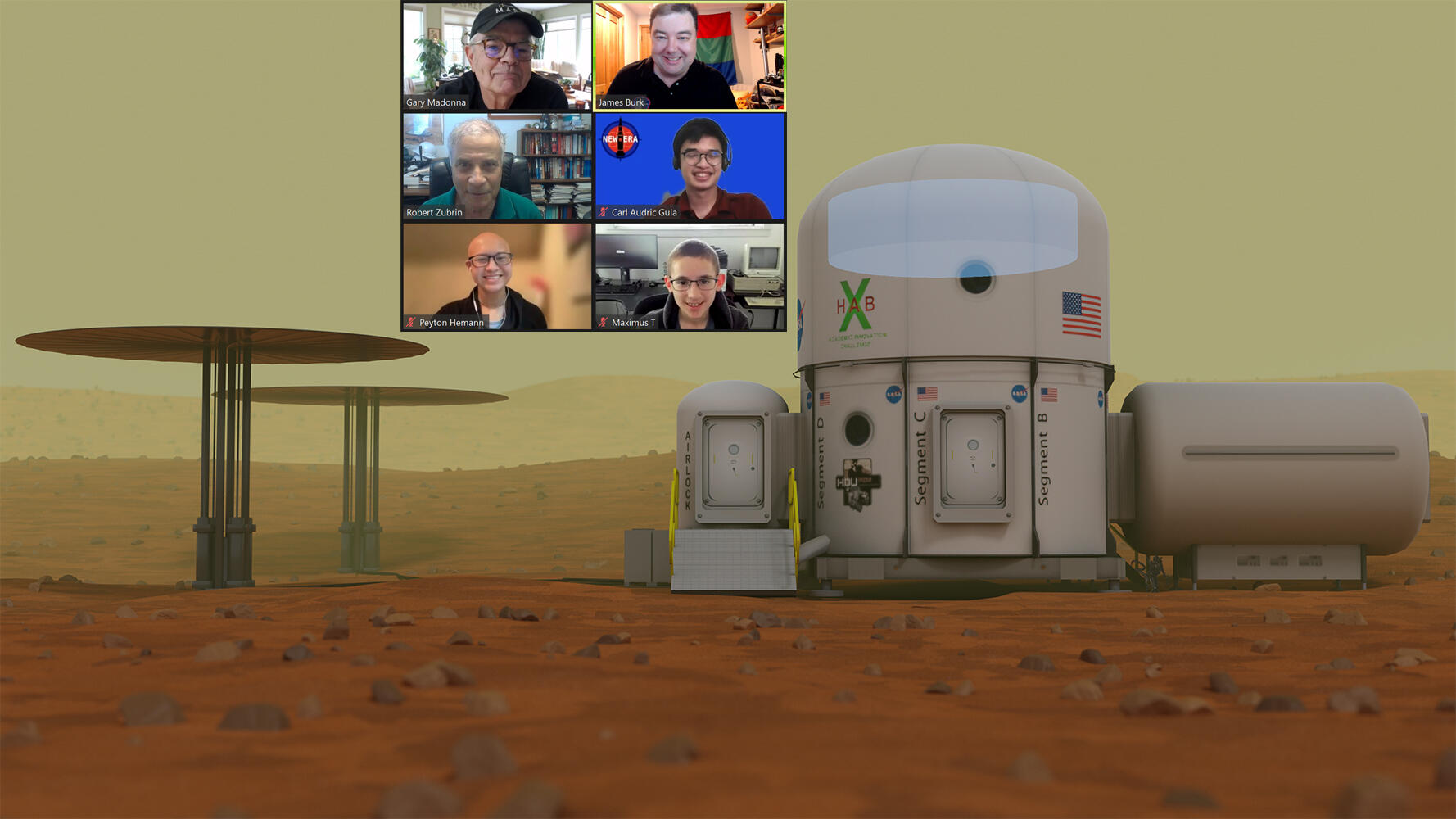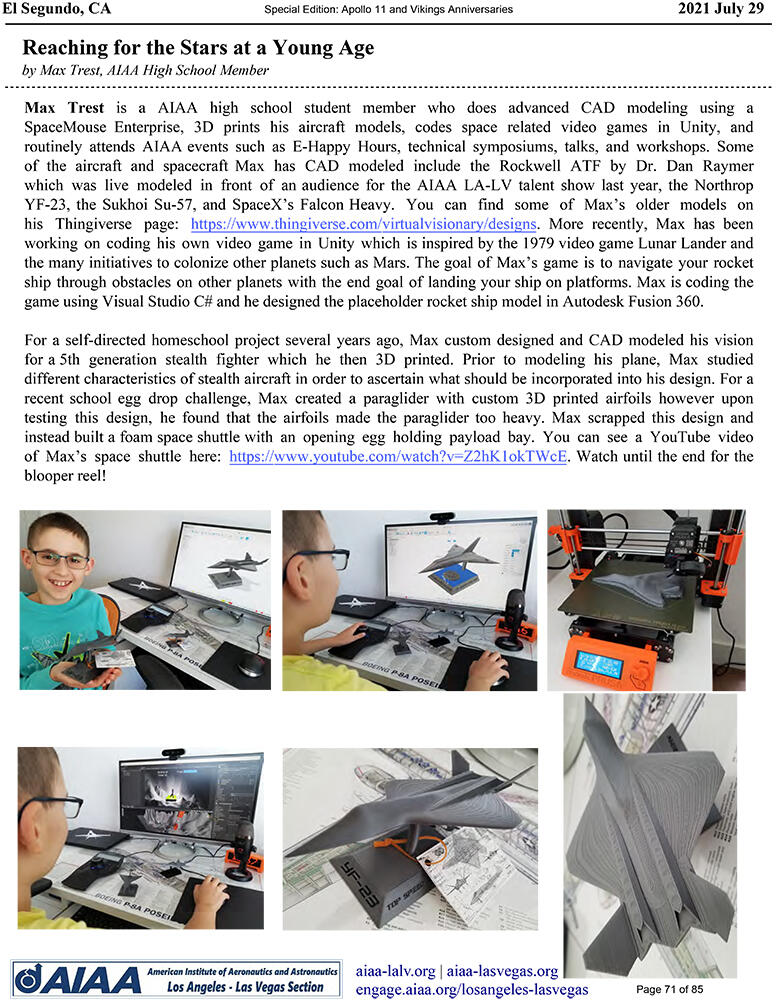 AIAA Newsletter Article: 2021
Featured in the American Institute of Aeronautics and Astronautics (AIAA) newsletter for my custom CAD designed and 3D printed aircraft models, including my vision for a 5th generation stealth fighter. The article also details my work on Astrolander.
AIAA Talent Show: 2020
Selected to present my CAD modeling skills at the AIAA Talent Show. During the live show, I used Autodesk Fusion 360 to model a Rockwell ATF, an advanced tactical fighter designed by Dr. Daniel Raymer, the host of the event.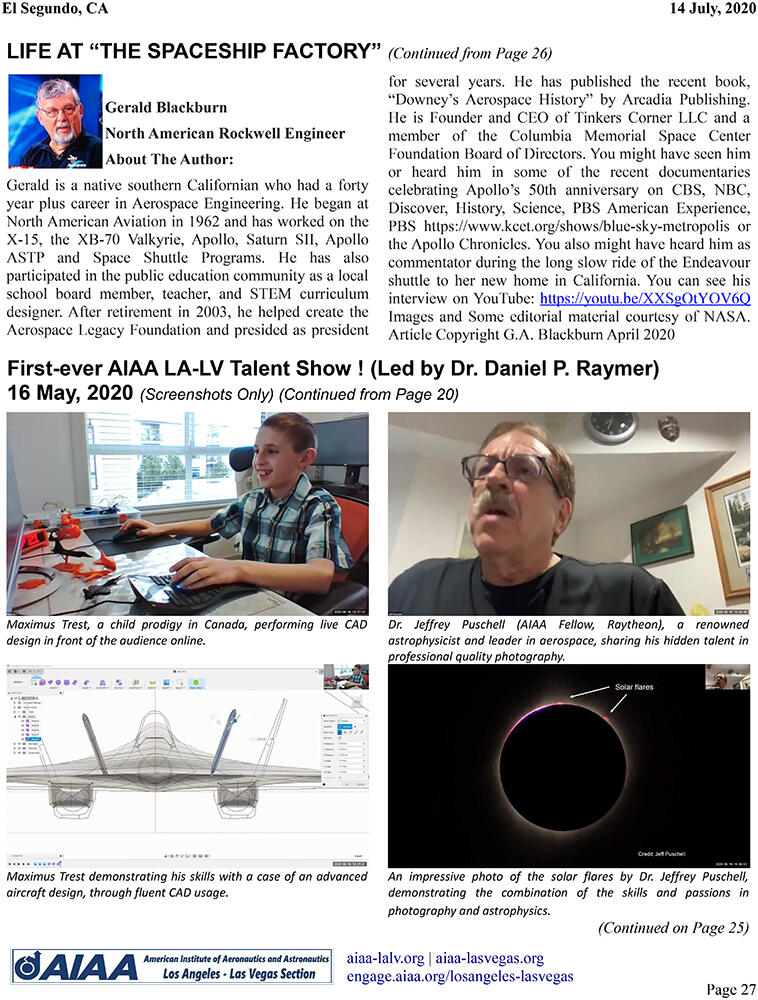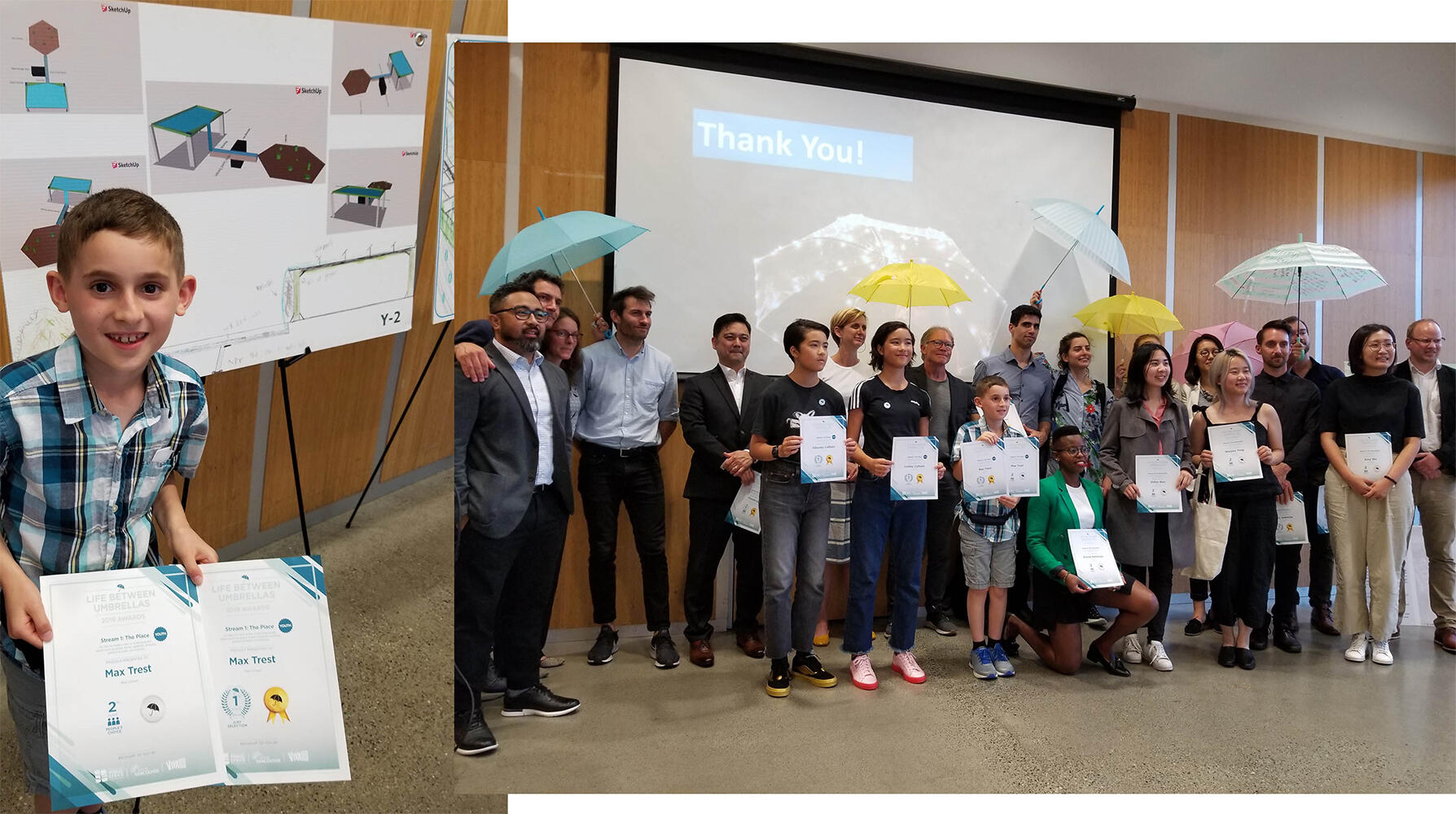 Life Between Umbrellas: 2019
The City of Vancouver held a contest where participants designed a rain-friendly public space. At the age of 9, I won two awards for my CAD modeled entry including winner in the youth 18 and under jury selection category.
Maker Faire: 2019
Selected to present at the Vancouver Maker Faire where I showcased my custom-built fully automated Lego EV3 candy dispenser, a life-sized carboard pinball machine, and an RC Japanese Dekotora truck.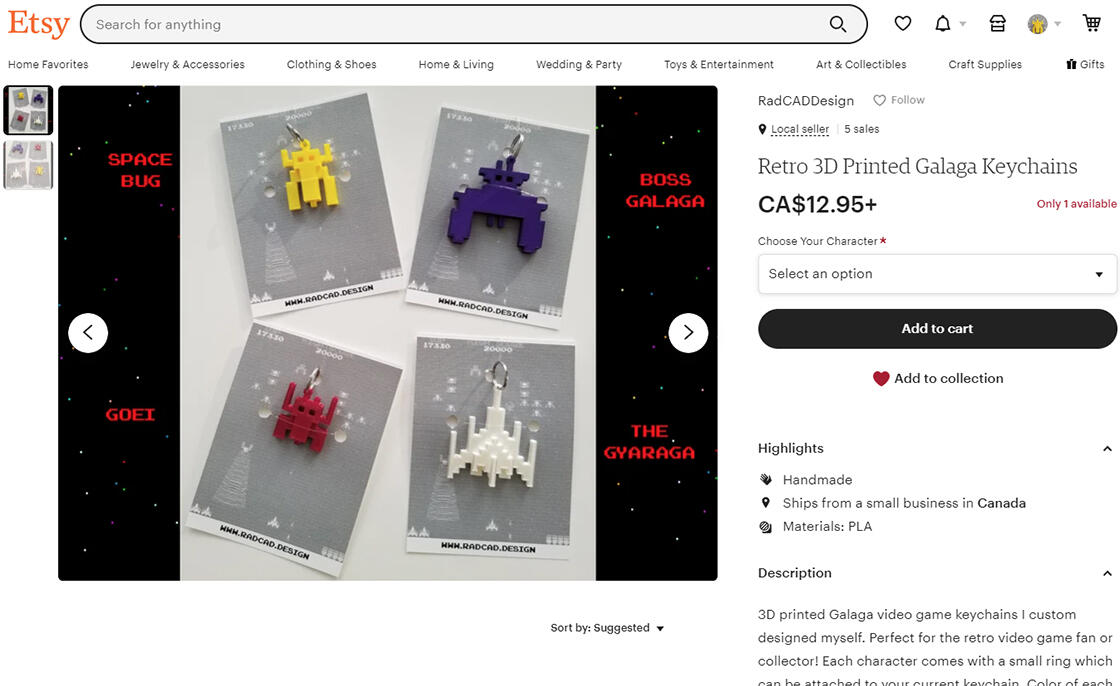 Etsy Store & Thingiverse
I had an Etsy store and Thingiverse page where you could find some of my custom designed CAD models. My Etsy shop featured 3D printed retro video game keychains and my Thingiverse page focused on my aircraft models.
Parzival's DeLorean from Ready Player One
CAD modeled Parzival's DeLorean from Ready Player One. The model features many intricate details including a mechanism which allows the wheels to be switched between driving and flying modes, just like the DeLorean in Back to the Future.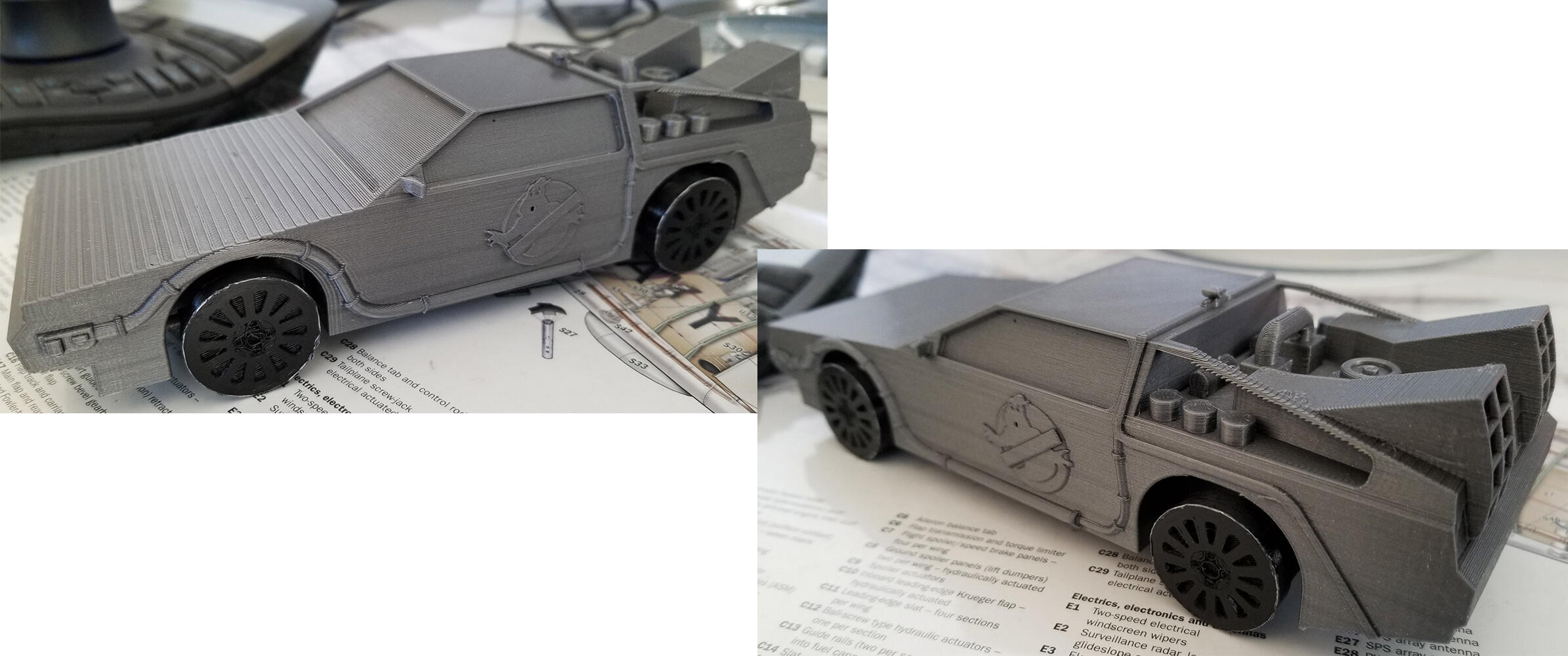 My Skills, Knowledge, and Interests
- Unity & Unreal Engine- C# coding & development (Visual Studio & Rider)- GitHub- Blender (modeling, animating, shading, rendering, compositing)- Adobe Substance Painter & Designer- Retro computers & retro game systems (history, collecting, repairing, upgrading)- Computers & electronics (repairing, upgrading)- Raspberry Pi & Arduino- VR & AR- CAD modeling (Autodesk Fusion 360 | 3Dconnexion SpaceMouse & CadMouse)- 3D printing- Photo & video editing (Adobe: Photoshop, Premiere, After Effects, Illustrator | Maxon Red Giant)- Presentation software & presenting (Prezi, Canva, PowerPoint, Google Slides)- Aeronautics & astronautics
Thanks for checking out my portfolio!
If you have any question or would like to contact me, send me an email.